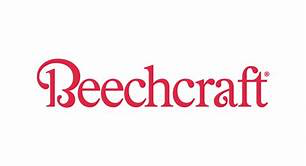 Market Research
Brand and Marketing Strategy
Positioning Theme Line Development and Testing
Print Advertising: Wall Street Journal, Business Aviation Trade Pubs
Print Collateral: Brochures, Direct Mail
"Owning a Bonanza is the promise you make yourself the day you solo."
The Beechcraft brand is iconic and historic, and our work started, as with all clients, with primary research in which we've investigated (for the industry as a whole) the opinions and attitudes of more than 1,400 (current total count) aircraft owners, chief pilots, and aviation department managers, including aviation company executives, middle managers, sales forces and line/production workers.
Probably half of that research was conducted for Beechcraft.
The work runs the gamut: Bonanza, Baron, King Air, Premier, Hawker 4000, 1900D, military trainers, FBO's. Print, direct mail, brochures, NBAA Show, Even new product development, employing both in-depth interviews with prospective customers, and conjoint analysis.
(The quote above – "Owning a Bonanza . . ." is a comment we've heard from more than one general aviation pilot)