Mark Ryan | Insight and Strategy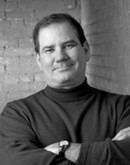 Mark is a strategic brand, communications and research consultant with more than thirty years of experience.
Over the course of his career Mark helped Exxon understand the complexity of the consumer backlash to the Valdez oil spill, Texas Instruments deal with negative publicity surrounding product recalls, American Airlines contend with overwhelming public sentiment to do away with the Wright Amendment, and provided strategic research input to help Adeptus Health grow into the country's largest free-standing emergency medical care provider.
He developed tools to evaluate customers' value perception in products and promotions for McDonald's, and contributed to new product development for companies as diverse as Pilgrim's Pride (food products), Hawker Beechcraft (aircraft) and FirstCity Bank (consumer banking products).
Cindy Kemble | Creative Director

  For over 30 years, UT grad (go 'Horns!) Cindy has been practicing the art, science and business of marketing, advertising and design in the Lone Star State at agencies like McCann-Erickson, Bates Southwest and Fogarty Klein Monroe in Houston and Kolar Advertising and Proof Advertising in Austin, as well as with her own shop, Kemble Creative.
Her client experience list reads like a Who's Who of Texas companies and institutions: Texas Instruments, Texas Commerce Bank, First City Bank, Six Flags, Dell Computer, Baylor University, BMC Software, Fuddruckers, and Texas Department of Tourism. But you'll also find plenty of "national" brands on the list as well, including Exxon, Shell, Chevron, Chase Bank, 3M, Honeywell, McDonalds, Verizon, the US Army and Abercrombie and Fitch.
Chris Pratt | Consultant | Account Director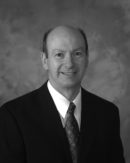 Chris Pratt has been in the thick and thin of aviation marketing, market research, advertising and sales for more than 30 years. He has worked for Atlantic Aviation, Bombardier/Flexjet, Gulfstream, Cessna and most recently with BBA Aviation and its Dallas Airmotive business unit.
Chris has pretty much seen and done it all: business jet manufacturing and sales; interior retrofits; MRO; FBO fueling and servicing. He has been responsible for managing market analysis, direct marketing and customer management programs, segmentation and tracking plus all forms of advertising and communications: public relations, website management and social media, promotions and trade shows.
 Chris Silver Smith | SEO | Social Media Consultant

  Chris is a veteran search engine marketing and social media consultant with over twenty years of experience. Earlier in his career, Chris served as Head of the Technology Department for Verizon's Superpages.com producing patented work in search engine optimization, mapping, local search, analytics, online advertising systems, and content syndication. For his contributions, he was awarded the Verizon Individual Excellence Award, the corporation's highest employee honor.
More recently Chris has worked as a leading strategist for online marketing and search, providing internet marketing guidance for Fortune 500 and Internet Retailer 500 companies such as L.L. Bean, Orbitz, Pottery Barn, Zappos.com,Cabela's, Switchboard.com, Kimpton Hotels, Monitronics (now named MONI Smart Security), Digital Realty Trust, Thomson-Reuters FindLaw, ReachLocaland Yellowbook.