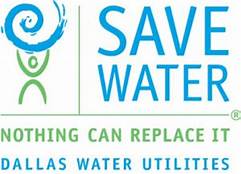 Market Research
Brand and Marketing Strategy
Outdoor
Print, Collateral and Newspaper
Broadcast
Video
Website Design
Children's Outreach
Dallas Water Utilities funds one of the most aggressive water conservation programs in the state of Texas.
Every gallon of water saved today is one less gallon of water that will need to be found in the future at some very expensive yet-to-be-built new reservoir. Not only does DWU run water conversation messaging in English and Spanish, but also in Vietnamese, Korean and Chinese.
And not only does it reach out to adults, but also to the next generation with several different programs to instill ideals of conservation.
"Save Water. Nothing Can Replace it."