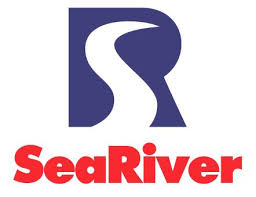 Market Research
Naming Strategy Development
Name Development and Testing
Logo Development and Testing
In the aftermath of the Exxon Valdez oil spill in 1989 the name of the operating company – "Exxon Shipping" – was toxic: a classic case of when you really need to come up with a new name.
A classic process of new name development was also called for:
Setting clear criteria by which to judge prospective new names
Conducting wide-ranging creative development exercises for new names
Market research to evaluate the finalists
And a similar, but far more focused, process to develop a logo for the new name
The result – "SeaRiver Maritime" – was selected for these reasons:
The combining of "sea" and "river" was a nod to the fact that just as Exxon had ocean going vessels it also had transports going up and down the Mississippi river system in the US.
The name was extremely descriptive of the enterprise: sea and river maritime operations. Thus, while different from the previous name, it was also transparent.
The resulting (final) logo was deemed distinctive, easy-to-read, and "friendly."
SeaRiver Maritime continues to operate to this day.